Are you ready to bring more customers into your sales funnel?
While email may feel outdated in the world of social trends and AI bots, it's still one of the top channels to attract, nurture, and convert leads into high-value, loyal customers—but only when it's done right.
Building a segmented email list and customized nurturing campaigns to match allows you to speak one-on-one with your audience and guide them from interested to sold…over and over and over again.
Think of it as your virtual salesperson but without the hefty commission rates.
Email marketing isn't one-size-fits-all, and our team isn't a cookie-cutter digital marketing agency.
At Reach Interactive, we'll take your email marketing campaigns from spam to priority with a custom email marketing strategy that churns new leads and delivers results. But only partner with us if you're ready to see some serious growth.
When you partner with us for your email marketing needs, we'll help you:
Build a high-quality email list
Nurture those leads from warm to piping hot
Reengage with existing customers and keep them in the buying loop
And we do this all through a customized approach tailored to your business.
How Our Email Marketing Services Work
Audit
We'll start by auditing and analyzing your existing email marketing and other digital marketing strategies. That way, we can make a list of what's working and what isn't and devise a plan of action as to how we can help you grow.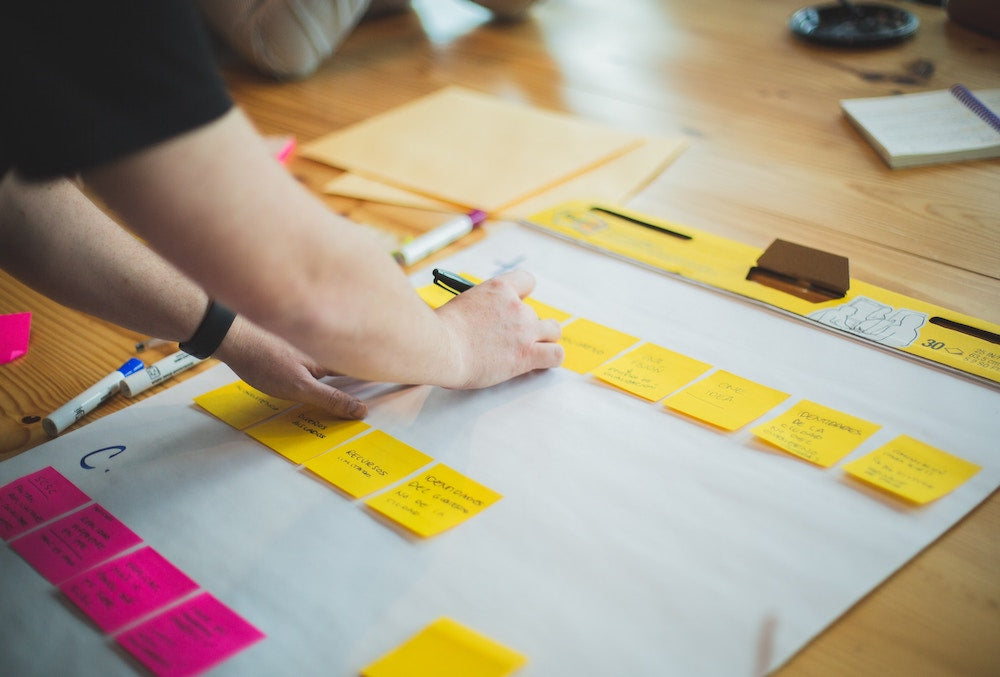 Strategize
Next, we'll meet with you to develop a custom email marketing strategy for your business (without the fluff). We'll give you all the good stuff, letting you know exactly how we plan to attract new leads, customize your subscriber list, and create hyper-targeted email campaigns that drive business results.
Implement & Repeat
Finally, we'll put the plan to work. This is where the magic happens. We'll write, build, design, and launch your new email marketing campaigns, newsletters, and subscription forms. Then we'll measure, test, tweak, and repeat until it's perfect.
Ready to grow your business with strategic email marketing? We can help.
Schedule a call today for a no-pressure chat with one of our lead strategists. We'll listen to your business goals and share with you how we can help you build, grow, and execute an email marketing strategy that makes sense for your business.
Frequently Asked Questions
Why is email marketing effective?

Email marketing can help you close more deals and build brand loyalty when done right. That's because list segmentation allows you to collect detailed information from each of your subscribers so you can create customized automated campaigns with highly personalized messaging that resonates with your clients—helping them feel seen, heard, understood, and ready to shop with you.

Is email marketing good for small businesses?

Email marketing is a great marketing strategy for small businesses. Not only does email help you build a growing pipeline of prospects, but it also has a relatively low cost with very big ROIs.

Which email marketing software do you work with?

We can work with just about any email marketing software, though we have our preferences. We can adapt if you're already set up and love where you're at. If you're just starting or unsure which option is best for you, we can help you decide.

What email marketing services do you provide?

Email marketing strategy & consultations
List cleansing and list segmentation
Custom email automations and drip campaigns
Email copywriting services
Email design
Email scheduling and calendar management
Email newsletters
Analytics and testing

What is the average email marketing agency pricing?

There is no flat cost when it comes to email marketing agency pricing. We build packages that are perfect for your business (no more, no less) and give you options that will fit within your budget while still driving results. And because email marketing brings an industry average of $36 per $1 spent, it'll be money well spent!

Do you do email marketing for eCommerce?

Yes! We do email marketing for eCommerce, B2B, consumer products, service-based businesses, and more. We work with each of our clients to create an email marketing strategy aligned with best practices for your industry.